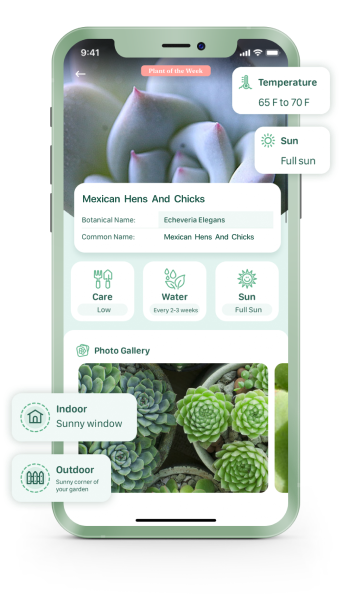 Start your plant care journey
Blossom app – your guide to happy plants! Plant, grow and care with confidence
Start now


key Features
Plant info and care tips
Get your plant care questions answered! Learn more about your plants and find detailed plant care information on watering, propagating, fertilizing, and more.
Care reminders
Forget to water your plants on time? Not anymore! Set up plant care reminders and get notified when it's time to water, fertilize or repot your plant.
Plant disease identification
Not sure why your plant is suffering? Diagnose your plant, and learn how to prevent and treat plant diseases.
Learn more
Botanist hotline
Need more help with your sick plant? Contact our botany experts to get extensive plant care and treatment tips.
Gardening schedule
Grow organic edible plants with Blossom! Plan your seeding season with a personalized planting schedule, and get additional care reminders for your edible garden.
Personal plant collection
Keep track of your green friends in "My Garden", and add the plants you are planning to grow to your personal "Wishlist."
Accurate identification
Identify more than
30,000+
plants, flowers, succulents, and trees. How? Just take a snap or upload a photo from your gallery.
Learn more
Light meter
Find the ideal spot for your plant, based on how much light it needs. Measure the light level in your space to help your plant feel at home.
Available on Android only
Green blog
Check out the "Plant care basics" series to learn more about your plants' needs. Look for useful and easy-to-follow plant care tips and gardening insights.
Advanced search
Looking for a new plant to grow? Find a perfect green friend based on your criteria: light requirements, care difficulty level, plant type, pet safety, and more.
Notes
Journal the life of your plants – monitor their growth and development, celebrate the first blooms, describe your plant care routine, or attach photos to see how your plant has changed.
Find your perfect plant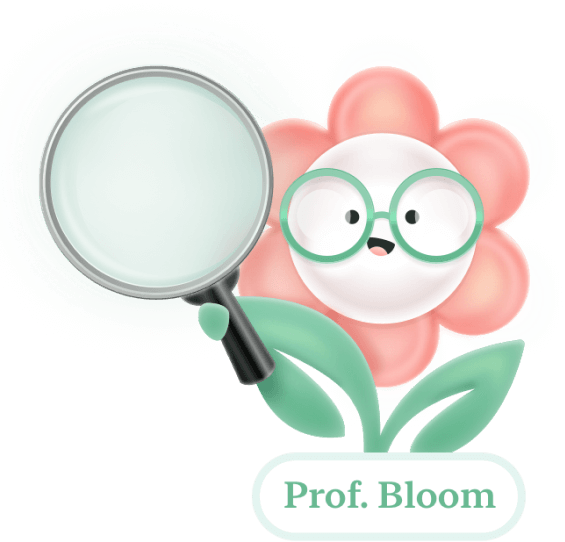 Blossom in numbers
18,500,500+
Plants Identified
4,880,000+
Care reminders completed
3,190,000+
Plants grown with Blossom
Our users say

Best plant app for plant lovers!
I love the watering reminders. Plant notification is thorough and extensive! Me and my plant bbs are very happy!!!!

Wow, this is cool and easy!
I am a new gardener. I've been hoping to find an app like this where I can find all the details to care for specific plants. Also I was hoping for an app to identify plants around my property. This one seems to have it all and it's easy to use! And it has reminders! Thank you.

Really cute and helpful so far!!
I love the interface and the aesthetic of this app. It's so calming and easy to use, really makes me feel like a proper Plant Mom.